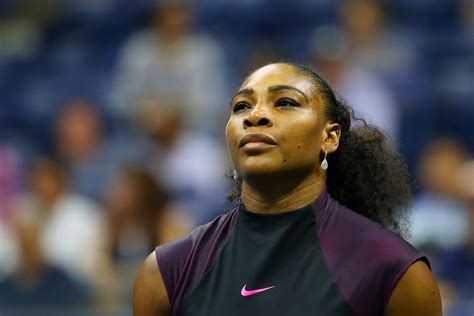 (BBR) Serena Williams, the greatest tennis player of our time, has willed her way to a glorious goodbye. After more than two decades of dominating the sport, Williams has announced her retirement, leaving behind a legacy that will be remembered for generations to come.
Williams began playing tennis at a young age, under the tutelage of her father and coach, Richard Williams. From the beginning, she showed an incredible talent for the sport, with a powerful serve, lightning-fast reflexes, and a fierce competitive spirit. She turned pro in 1995 at the age of just 14 and quickly rose through the ranks, winning her first Grand Slam title in 1999 at the US Open.
Over the years, Williams has amassed an incredible list of achievements, including 23 Grand Slam singles titles, 14 Grand Slam doubles titles, and four Olympic gold medals. She has been ranked the world No. 1 in singles on eight separate occasions and has earned over $94 million in career prize money, making her the highest-earning female athlete of all time.
But Williams's success on the court was never just about her raw talent or her impressive statistics. It was also about her incredible willpower and her ability to overcome adversity. Throughout her career, she has battled injuries, illness, and personal setbacks, but she has always found a way to bounce back and keep fighting.
Perhaps her most impressive comeback came in 2017, when she won the Australian Open while pregnant with her daughter, Alexis Olympia. She faced countless challenges both on and off the court, but she refused to give up and willed herself to victory, inspiring millions of fans around the world.
Williams's retirement marks the end of an era in tennis, but her legacy will live on for years to come. She has not only been an incredible athlete but also a trailblazer for women in sports and a role model for young girls everywhere. She has fought for equality and social justice, speaking out against racism, sexism, and other forms of discrimination.
As Williams reflects on her incredible career and looks towards the future, she leaves behind a powerful message for all of us. She has shown us that with hard work, dedication, and an unbreakable will, anything is possible. She has inspired us to dream big, to never give up, and to always fight for what we believe in.
Serena Williams willed her way to a glorious goodbye, leaving behind a legacy that will inspire generations to come. She is a true champion, on and off the court, and we are honored to have witnessed her incredible journey.